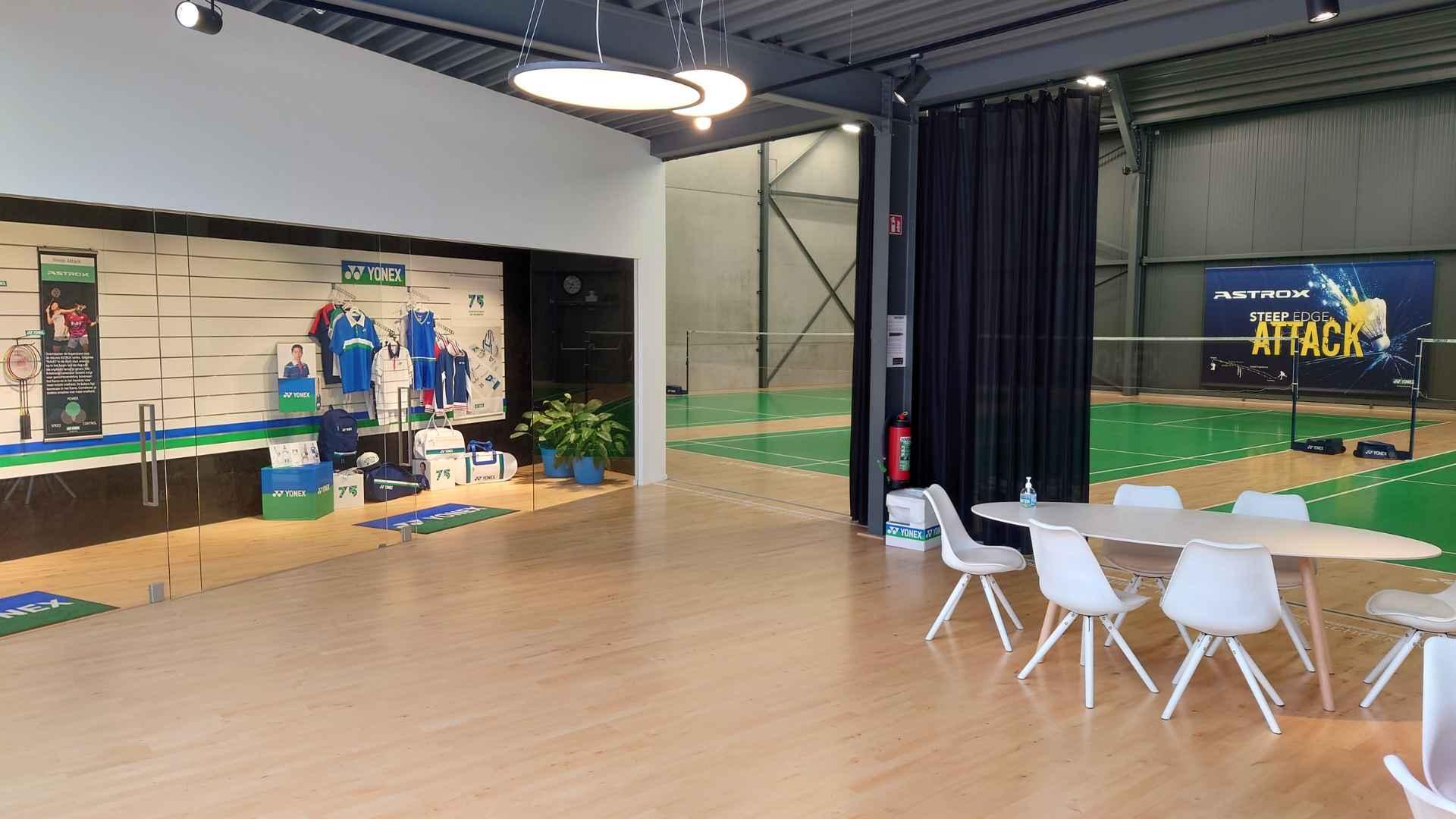 Our pricing
How to book your badminton session?
How do I book a terrain?
If you do not yet have an account, create one via our booking page. Don't forget to enter your mobile phone number - you will receive an access code by SMS if required.
Then buy credits in the webshop.
You can then use these credits to book your pitch.
Our prices
Our prices vary depending on the time of day and time of day you wish to play. We work with three time zones in which you can book your terrain. These are indicated in colour codes that you will find when you book your ground. Because of the different rates per zone, it is not possible to book a ground across these time zones. For example, do you want to play from 11 a.m. to 1 p.m.? Then you have to make two reservations. One from 11am to 12pm and one from 12pm to 1pm.
aN
overview

of our pricing
Per credit based on quantities purchased
1 credit @ €7,00 per credit
2 credits @ €7,00 per credit
3 credits @ €7,00 per credit
12 credits @ €6,25 per credit
24 credits @ €6,00 per credit
100 credits @ €5,75 per credit
Membership
The Yonex Centre has no membership formulas or membership cards. Anyone who reserves a court and abides by the house rules is therefore more than welcome. Your login details are kept via the online booking tool so that you can easily find your available number of credits when you next make a reservation.
Opening hours 24/7
Yes, really! You can come and play badminton with us any day of the week and at any time of the day. We are literally open 24/7.
How do we do that?
Everything works electronically. You enter with a personal access code that you receive when you book (and via SMS if you wish). 45 minutes before the start of the session, that code becomes active and you can enter the Yonex Center. Once inside the Yonex Center, you can use our changing rooms, showers and reserved areas. A maximum of 1 hour after the end of the badminton session you are expected to leave the Yonex Center.
Attention: did you not receive an e-mail when you made your reservation? Then be sure to check your spam folder.
Nightcrawlers
24/24 also means that you can join us at night for a badminton session. Reservation for night sessions is only possible after a short personal introduction and registration. So be sure to get in touch if you want to use our courts in the early or late hours.
Groups and permanent reservations
As a club, would you like to hold or follow a training session at our Yonex Centre? Then please refer to our clubs page. Would you like a regular, weekly reservation or a recurring badminton get-together with friends? Contact us to discuss the possibilities.
Cancellation
If you have booked but are unable to attend, we apply the following refund policy.
You will be refunded all credits if you cancel 48 hours before the start of your session.
You will be refunded 1 credit if you cancel between 24 and 48 hours before the start of your session. 
You will not be refunded any credits if you cancel less than 24 hours before the start of your session.
Book your terrain online
Ready to give your best?