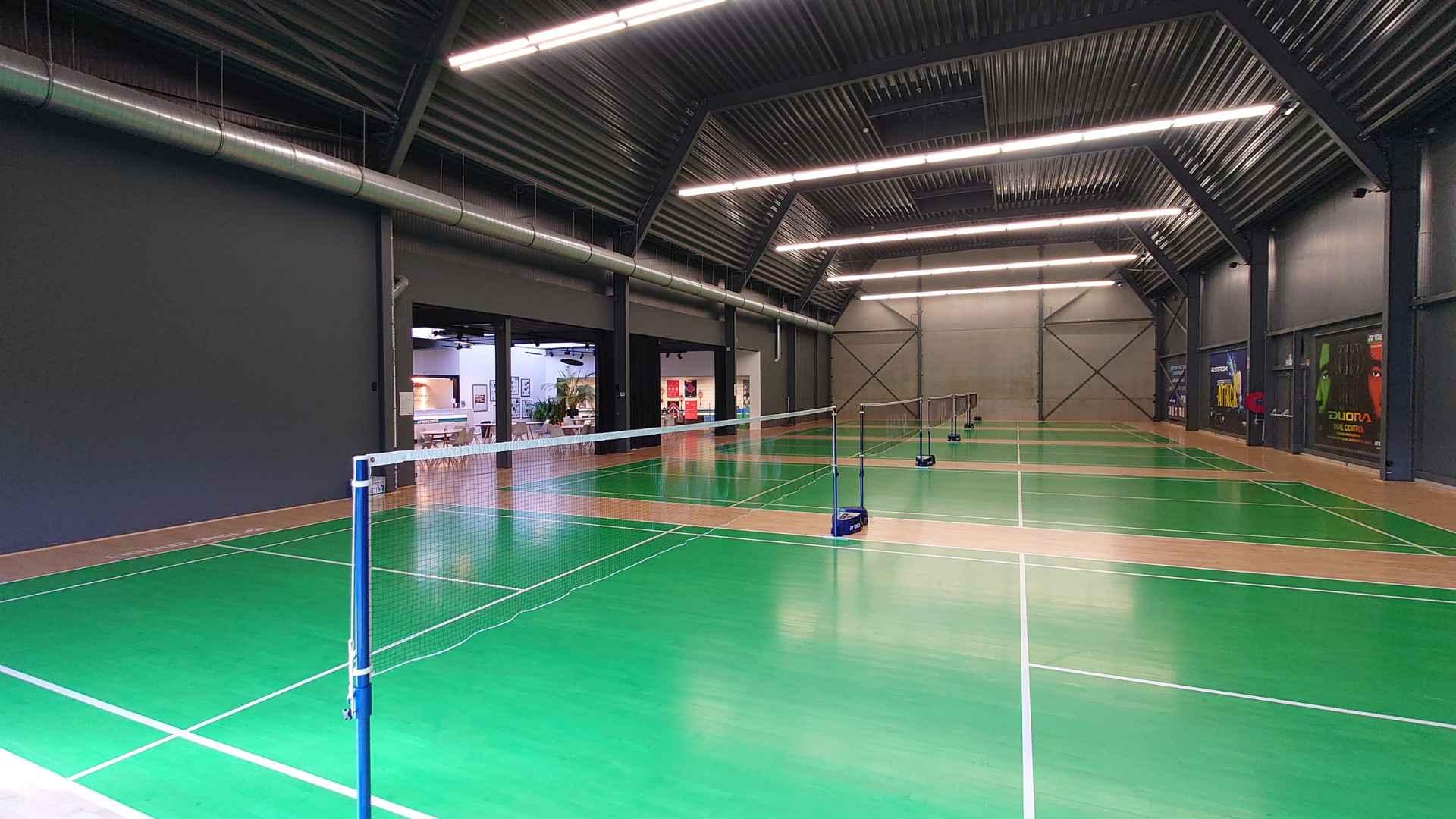 Yonex center house rules
Clear rules make good friends
We look forward to welcoming you to the Yonex Centre. Because we believe that clear rules make good friends, there are house rules.
Come and play only with the right pair of shoes on your feet. This means indoor shoes with non-marking soles (natural colour & leave no streaks). You also do not bring shoes that you have already worn outside. Don't have your own shoes? No problem. We provide you with some for free to use. This way our floors stay clean and you can experience what a top shoe means for your game. That way, all parties are happy.
If we do find streaks everywhere after using our courts, we will professionally remove them for you at a one-off cost of €150.00.
During or after a vigorous game of badminton, a sip of water or sports drink can taste good. Hydration is important, we agree. That is why we provide you with drinks via our vending machine. These can be purchased with pieces of 50 cents, 1 euro or 2 euros.
Do you bring your own drinks? You can. Please note that you are only allowed to bring sealed bottles/water bottles onto the grounds. In all your enthusiasm or thirst, did you spill something? Then clean it up quickly with a clean dry cloth. This is important for everyone's safety, but also for the quality of our floor.
Food is only allowed in the relaxation area and the changing rooms, NOT on the grounds. No one wants to fall over a crumb of energy bar or fall over a snack, right?
The Yonex Centre was built for and by badminton players. The material and equipment present are therefore exclusively intended for playing badminton. All other sports in and around the grounds are therefore also not permitted.
Would you like to organise a sales and/or promotional activity or party? Then feel free to ask about the possibilities at the Yonex Centre. We will be happy to help you.
Last time we checked, only humans play badminton. Animals are not allowed in the Yonex Center. Finally, a maximum of 4 people can play on one court, no more. One reservation is therefore for a maximum of 4 people.
It goes without saying, but smoking or other banned substances do not mix with sports. They are therefore strictly prohibited in and around the Yonex Centre.
Likewise, it makes sense to be in good health when you come to play. The Yonex Center is not liable for accidents. Be sure to check our general terms and conditions. Do not leave valuables in the changing rooms or around the courts. After all, you are responsible for any stolen items.
Finally, the Yonex Centre is not a place for desired or sexual harassment. In case of violation, we will always notify the police. Please also be alert to inappropriate behaviour yourself and report it to someone at the Yonex Center as soon as possible. Please be aware that our camera surveillance works 24/7, so we can fall back on any evidence if necessary.
The yonex rules
A question about our house rules?