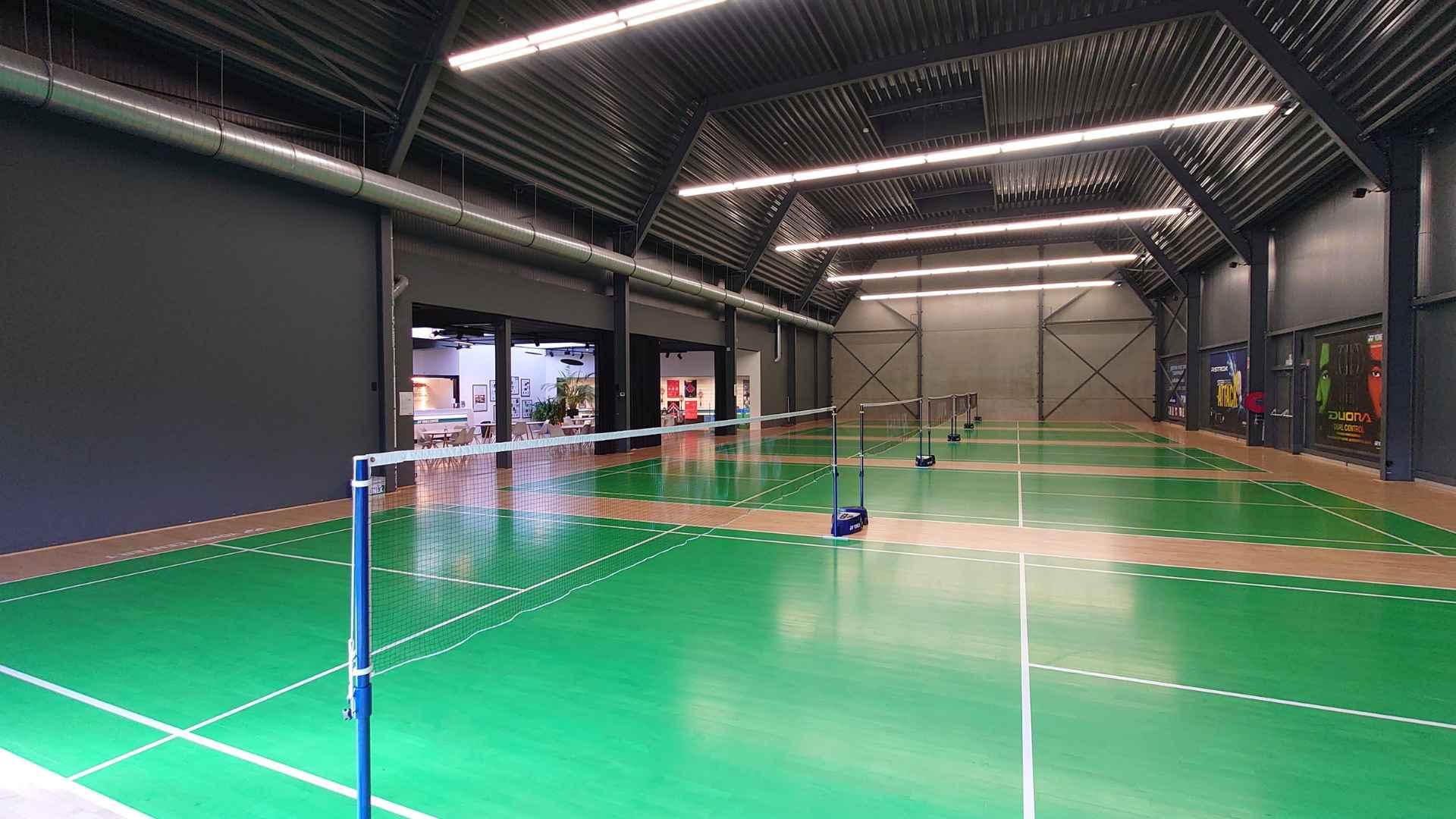 Frequently asked questions
What you need to know about the yonex centre
There are lots of things we'd like to share with you to make your visit to the Yonex Centre as smooth as possible. We get a lot of questions, so we have listed the most important ones for you in our FAQ. Still in doubt? Feel free to contact us, we will be happy to help you.
Booking a site online is tremendously easy. You can follow the three steps below to secure your site.
If you do not yet have an account, create one via our booking page. Do not forget to enter your mobile phone number - you will receive an access code by SMS if desired.
Then buy credits in the webshop.
You can then use these credits to reserve your terrain.
PLEASE NOTE: we work with three different time zones (morning, afternoon and badminton rush hour). Because of the different rates per zone, it is not possible to book a court across these time zones. For example, do you want to play from 11am to 1pm? Then you have to do so using two reservations. One from 11am to 12pm and one from 12pm to 1pm.
Regularly, a badminton club with 25-35 members comes to experience a unique Yonex Experience. While half the group receives professional explanations about the very latest rackets, shoes and shuttles during a workshop, the other half gets the chance to test the latest equipment. This all happens under the watchful eye of an experienced trainer.
Still looking for a good idea for your teambuilding? The Yonex Centre is the ideal location. Our spacious relaxation area and meeting room are perfect for teambuilding and workshops. Of course, this can easily be combined with a game of badminton. Various formulas are possible.
The Yonex Centre has no membership formulas or membership cards. Anyone who reserves a court and abides by the house rules is therefore more than welcome. Your login details are kept via the online booking tool so that you can easily find your available number of credits when you next make a reservation.
We look forward to welcoming you to the Yonex Centre. As we believe that clear rules make good friends, here are some house rules.
Indoor shoes are the only right choice
Eating and drinking is possible, but not everywhere
Yonex Center is here for badminton players
Health and sanity starts with yourself
We know the need for a convivial drink after badminton. Do you think so too? Then we have good news. All the facilities (bar, fridge, tables, chairs, cosy space, cosy lighting, ...) are there. Financially, it is unfortunately not possible to provide staff to keep the bar open. Therefore, we work through the system of an 'Honesty Bar'. The bar is always open from Monday to Thursday. You can take whatever you want and we ask you to honestly pay the amount due. We count on everyone's care and honesty.
Of course. At the Yonex Centre, you can rent a racket (€2.40) and/or buy a shuttle (Yonex Mavis 300) at the price of €2.25. Don't have your own shoes? No problem. We provide you with some for free to use. This way, our floors stay clean and you can experience what a top shoe means for your game. That way, all parties are happy.
The grip on your badminton racket
Another important point to mention: when the grip of a badminton racket ages, the rubber 'darkens'. Little flakes fall to the ground. If you walk or jump on them, black marks will appear on the floor. If you have a racket with an old grip of which pieces have clearly come loose or worn away, please replace it. Or twist an overgrip around it. It not only benefits our floor, but also your badminton game. With a good grip, you have more control and more power.
So next to the rental rackets hang some of these new grips. A thin overgrip that you can put over your existing old grip. These cost €1.98 each. We ask you to put cash in the box or pay via payconic at the bar.
Badminton is a fun and intense game. To get the most out of your badminton session, it is therefore advisable to follow the rules of the game. Not quite sure about the rules of badminton? Don't worry, we are happy to list them for you.
We are happy to help
Another question?