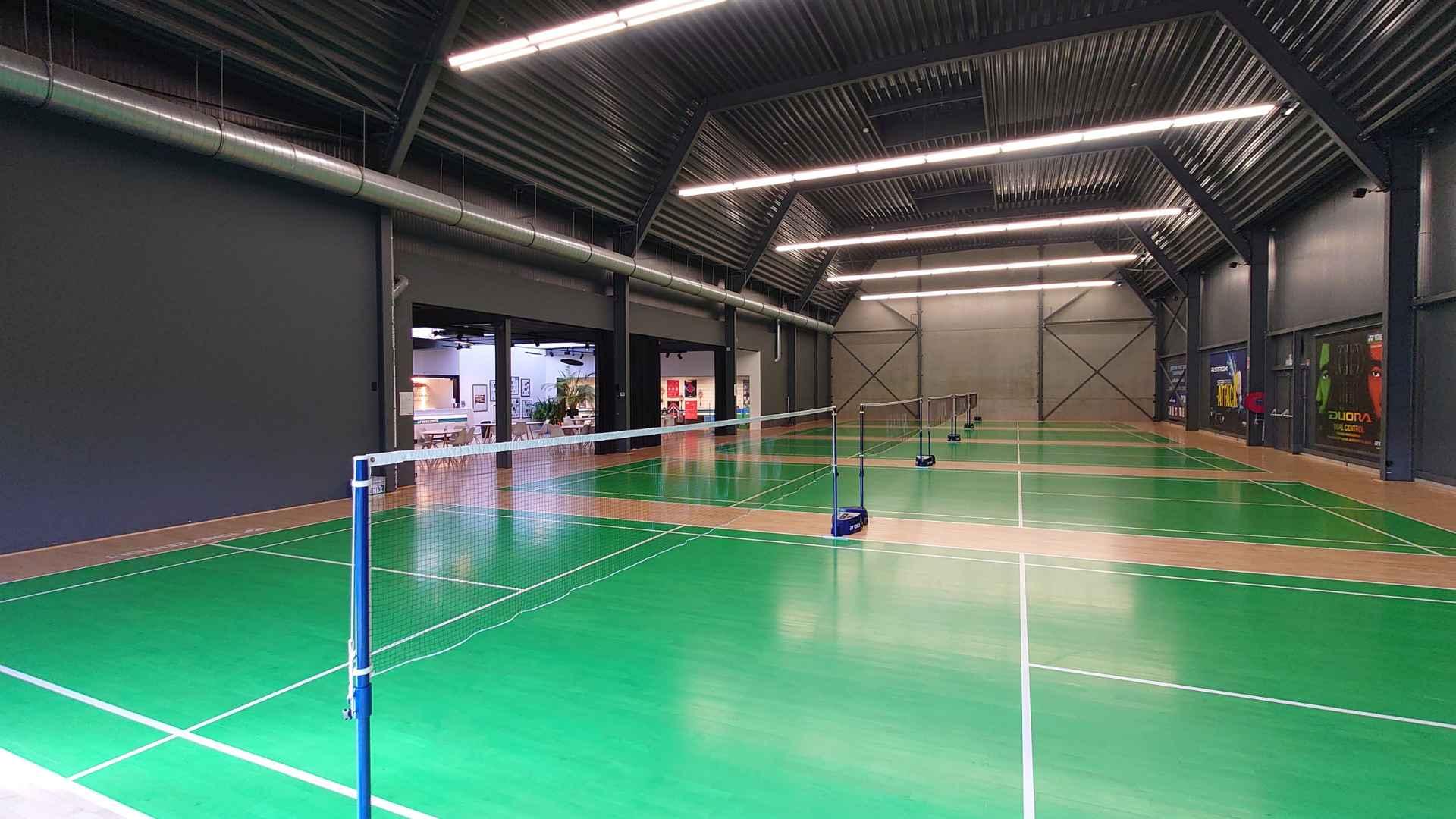 Wat anderen zeggen
tevreden klanten over yonex center

Really nice place to play badminton 🏸. You can book the place online on hourly basis, you will get a code to enter the place. Inside the court that you have booked, the lights will turn on automatically and will turn off again after the booking time has finished. Moreover, there are many options for drinks to buy
Izba Ali

Beautiful infrastructure, venue is of high quality. Online booking went very smoothly. Definitely a must try!
Felix van Bavel

The booking system is very convenient. There are toilets and changing rooms. Everything is very clean. You can buy drinks on site (wide range) and you can also have a drink together after badminton. The car park is spacious.
Stefanie Matthé

Super nice location. Clean, modern 5 perfect fields good parking. Super service and warm welcome. We like to drive a bit over the border to be able to use this top location. Unfortunately, we do not have this in the Netherlands. Until next time👍
Corinne Krom

Super hall perfect for playing badminton at a high level. Also super well maintained, definitely highly recommended for any badminton fanatic!
Siebe Geerts
Come and visit us
Discover the yonex centre for yourself?